What Is iHerb? (The BEST COMPANY for Health Products)
Last Updated: November, 2023
The Pasadena-based company iHerb is widely renowned for selling nutritional supplements, organic foods, and personal care products, among other items.
They have a large assortment of the industry's top-famous brands. It is rare to miss out on anything you are looking for here.
iHerb ships internationally and is very popular with foreign clients, notably those in Japan, Korea, Hong Kong, Saudi Arabia, Israel, Singapore, and other parts of the world. This explains why the evaluations are machine-translated from various languages on their website.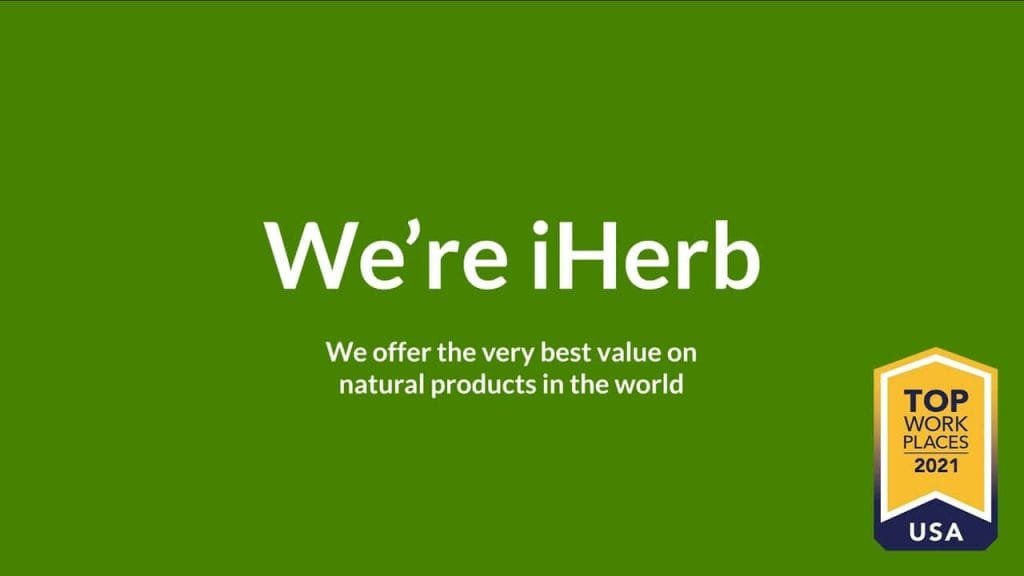 What Are the Advantages of iHerb?
You can order from any brand using iHerb
iHerb, which has been in service since 1996, ships to various U.S. and Asia locations. iHerb delivers the same trusted national brands of items that can be purchased in most retail and online outlets. You may rest assured that they are the only ones who keep and dispatch your items.
It assures freshness and quality. Due to inventory turnover at a rate of 8.1 each year, iHerb can provide you with the highest quality goods imaginable.
Most items have an expiry or best-by dates visible, just like in a physical shop. For transparency concerns, you can always check out their iTested page.
It guarantees privacy
IHerb is a company that values the privacy of its customers. They have never traded or outsourced any consumer data to other entities since its inception in 1996.
All private data will be kept private at all times. In addition, in August 2018, iHerb was named to be among the few U.S. businesses compliant with the EU's GDPR privacy requirements.
What Are the Disadvantages of iHerb?
Unsatisfactory Customer Service
The firm solely offers email and chat help and does not offer phone service. Users have reported failing to receive a reply from customer service, disregarding their emails, and getting automated responses.
Shocking Duties and Levies
Most overseas clients' concerns are about the excessive taxes paid to clear customs. Even though iHerb has numerous international websites, all products are dispatched from the United States.
And that makes it worse since imports are subject to extra taxes of up to 50% in several European and other nations.
Unreached Items
Foreign shipments often suffer from this problem. The goods are subject to customs procedures in some nations, which may be denied entry.
Again, goods delivered via standard USPS service might take several weeks, if not months, to arrive in some foreign countries.
How Does iHerb Work?
You only deal with iHerb through their websites. It allows you to create your account by signing in with your personal information, contact details, and shipping address.
Once the account is created, you can search for any product you are looking for through the search tab. Then proceed to add that product to your cart.
You can use the promo code, which gives you a discount of about 5% on your first order.
The site still allows you to choose the shipping courier for which you must enter the preferred shipping option zip code or postal code.
Once done, you may type in your iHerb discount code and the payment option and place the order.
Is iHerb Safe to Use?
Yes, it is safe to use iHerb. Since its inception, iHerb has been operational for over two decades and has lots of happy clients worldwide. It has evolved into a massive e-commerce platform certified by good manufacturing practices.
Despite having bad reviews concerning customer support, it's a brand that you can rest assured of knowing you are in good hands.
What Is the History of iHerb?
iHerb began operations in 1996 and has since expanded to ship through numerous distribution facilities around the U.S. and Asia.
It was started as a buying destination for St. James's Wort by Ray Faraee and later evolved into a health eCommerce site.
iHerb now has 1,600 workers working in its state-of-the-art delivery hubs and 24/7 customer care center, wherein workers assist millions of clients in over 40 different languages. It has claws in Canada, Russia, and most Asian countries.
What Are the Company's Values?
Apart from valuing customers' privacy, authenticity, and transparency, iHerb is unbeaten for natural products.
Their labs follow GMP practices and the OTC drug and organic manufacturing regulations. iHerb also strives to ensure customer satisfaction in that they have a 100 % moneyback policy.
What Are the Company's Mission and Vision?
The vision of iHerb is to reach out to most people globally, as evidenced by the increasing number of offices in Asia and some parts of Europe.
That is why they are solely focused on and determined to increase the ease of access to health and wellness products for all. They are also selling the best-curated wellness items at a budget-friendly price.
Who Is the CEO of iHerb?
In 1996, Ray Faraee was the mind behind the creation and debut of iHerb. As of right now, Ray Faraee is still both the president and the CEO of iHerb.
Who Founded and Owned iHerb?
iHerb was started by Ray Faraee in 1996. He is still the owner and the current CEO. However, according to Kingdomway, iHerb, and KUC (wholly owned branch) have agreed to share buying terms.
Thus, KUC is supposed to buy shares amounting to $100 million, which is about 4.8 % of iHerb.
What Makes iHerb Different from Other Companies in Its Industry?
iHerb, such as alliances, prefers to stick with suppliers they know and trust. iHerb reduces prices for their clients based on recognized product ranges since they have a long-term objective of creating company sustainability.
Again, there is a lot to choose from vegan, gluten-free, or cosmetics. The company also offers a 90-day money-back guarantee on properly researched raw materials, innovative additives, and trusted combination products.
How Many Employees Does iHerb Have, and What are Their Roles?
In addition to exporting to more than 150 countries, they have 16 offices worldwide and have more than 4000 employees.
These include warehouse employees, network engineers, software engineers, quality control inspectors, and support engineers as well.
Related Articles: